Shirts, CDs & Case Badges for GNU / Linux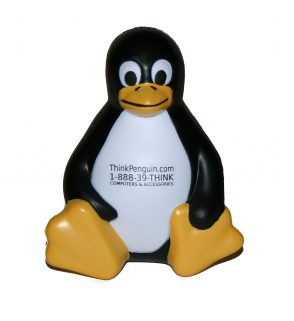 Are you in love with the Tux? Under a lot of stress? Get our penguin stress toy! This pleasant bird is more than happy to watch you while you work and won't mind when you give him a little squeeze.
3 1/4" High x 2" Wide x 1 3/4" Deep


High quality


Non-toxic


Made of Polyurethane


World-wide shipping available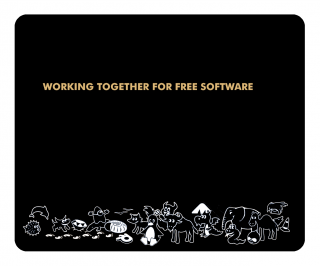 Get a high-quality mouse pad with some flair for your computer!
World-wide shipping


Just the right size: 9.25 x 8.75


High quality materials


* Mouse pad image is available under
GNU Free Documentation License 1.3
Trisquel is a community sponsored, easy-to-use, Ubuntu-derived version of GNU/Linux that focuses on usability, a regular 6-month release cycle, and a commitment to support for at least 36 months, for long term releases.
100% free software


Based on the leading commercial desktop distribution


Commercial support available


Not dependent on NDISWrapper, binary blobs, or proprietary drivers-firmware
Installation support available for 6 months from date of order
Show your support for free software with a high quality aluminum case badge!
Aluminum base


Secure adhesive


1.175 x 0.75 in / 3.175 x 1.9 cm


We ship world-wide


Faster shipping: available from the UK & US (quantities less than 10)
For large quantity orders
contact support
for a quote.