Free The Market Free The World Bitcoin Patch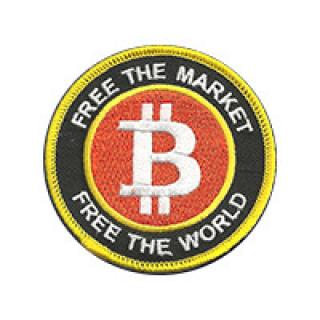 3" x 3"- Bitcoin "Free The Market - Free The World" patch.
Now with faster shipping options available!

Most customers can get this item in as little as 1-5 business days with our "Standard Shipping" option or within the US via USPS.

Must be ordered alongside another accessory or part to receive this item in just 1-5 business days via "Standard Shipping"

And within 6-10 for most other major population centers.
Regardless of shipping options selected larger orders will always ship from our US warehouse (and generally may take longer to arrive).