Penguin B1 GNU/Linux Laptop
Currently we have this model in stock and available with an i7 and i5 CPU. Any configuration you purchase will generally ship out within 2-3 business days.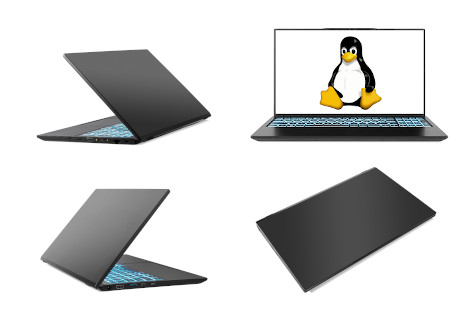 International Order? We stock the following language keyboard layouts for this model: US English. The AC adapter is compatible with power grids around the world. We stock US/Canadian, [censored] ("UK" style), [censored] ("Europlug"), and Australian AC adapters/plugs. For other countries please inquire. Shipping to most international destinations takes 3-5 business days. Taxes/duties not included. Please contact support for other AC adapter plugs.

All laptops and desktops are assembled at our US facility. This means taxes for those outside the US are not included in the prices shown. The taxes depend on the final destination of the goods rather than where the order was assembled. Orders going outside the US will therefore have any local taxes collected on delivery. To get an idea about the local tax rate in your country check out this wikipedia article.


Category
Specification
CPU Options (when available)
Intel Core i7-1165G7 (2.80GHz - 4.70GHz), 4 Cores, 12MB Cache
Intel Core i5-1135G7 (2.40GHz - 4.20GHz), 4 Cores, 8MB Cache
Display
15.6" Full HD (1920x1080) Wide View Angle Display, Matte Finished
Communication
Built-in Gigabit Ethernet LAN
M.2 802.11N Atheros Wifi (freedom compatible chipset)
Memroy
Supports Dual Channel DDR4
Two 260 pins SODIMM sockets, support for DDR4 3200 MHz (Real operation frequency depends on processor)
Expandable up to 64GB, depends on 8GB/16GB/32GB SODIMM module
Video Controller
Intel Iris Xe Graphics (Integrated in Core i5 / i7 CPU) HDR Support Rec. 2020 (Wide Color Gamut)
Storage
One M.2 2280 SSD, PCIe Gen4x4 interface
One M.2 2280 SSD, SATA/PCIe Gen3x4 interface
Sound System
High Definition audio interface
Built-in array microphone
Built-in two speakers

Keyboard
Single Zone Multi-Color illuminated full size keyboard with numeric pad.
Pointing Device
Integrated Click pad with Precision Touch Pad (PTP) and scrolling function
I/O Ports
1 HDMI output Port (with HDCP)
1 Thunderbolt 4 combo port with Power Delivery DC in (Type C)
1 USB 3.2 Gen 2 port (Type C)
1 USB 3.2 Gen 2 Port (Type A)
1 USB 2.0 Port (Type A)
1 2-in-1 Audio Jack (Headphone / Microphone)
1 RJ-45 LAN (10/100/1000Mbps)
Card Reader
MicroSD Card Reader
Slots
Three M.2 Card Slots
- 1st for WLAN Combo M.2 2230 Card with PCIe and USB and CNVi interface (E key)
- 2nd for SSD M.2 2280 Card with PCIe Gen4x4 interface (M key)
- 3rd for SSD M.2 2280 Card with SATA/PCIe Gen3x4 interface (M key)

Other Features
Metal top and bottom case
Built-in 1.0M HD Video Camera
FlexiCharger
Power
Full Range 65W AC Adapter AC-in 100~240V, 50~60Hz, DC output 19V, 3.42A
Embedded Polymer Smart Lithium-Ion battery pack, 73WH
Security
Kensington Lock
OS Support
GNU/Linux (anything with a recent release using a modern software stack)
Certificate
HDMI™ Logo
Dimension
14.06" (w) x 8.68" (d) x 0.78" (h)
3.84 lbs. including Bare bone and Battery Pack
Default configuration
Includes the latest release of Linux Mint
Compatible with
Microsoft Windows 10 (no MS Windows OS or support is included with laptop)
Out Of Warranty & Other Support Services Available

Price
For Mail-In Service Add (Per Computer)
$34
USB Peripherals Setup/Tutorial
(Printers, Portable Audio Players, etc.)
$19
Operating System Installs
$49
Software Installations
$29
Networked Peripherals Setup/Tutorial (Printers, etc.)
$29
Data Transfers of up to 3GB
$19
Data Transfers of up to 10GB
$39
Data Transfers of up to 99GB
$49
Diagnostics
$54
Upgrades/Repair (per half hour; if no others apply)
$55
Phone Support (per half-hour / non-warranty)
$39
OS Media
$24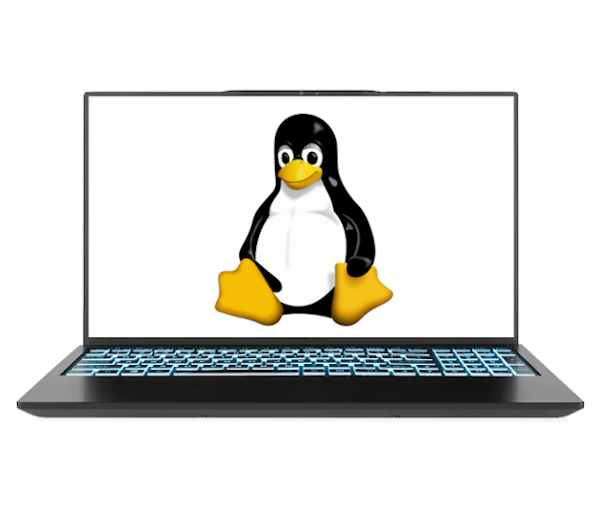 Debian 11+ (bullseye), Ubuntu 20.04.3, 20.10+, Fedora 34+, Linux Mint 20.2+, Manjaro 21.0.2+, other distributions based off a recent software stack are supported. While our systems generally work with most distribution more or less out of the box recent changes with some distributions (at least Linux Mint) have resulted in the need to install the HWE stack after installing the operating system. This isn't a big deal, but if a user reinstalls the operating system the touchpad and/or graphics may not perform optimally until the HWE stack is installed. Future releases of Linux mint should work without any additional components needing to be installed as there is proper hardware support in upstream software components. These changes are just not yet in Linux Mint's default install. Contact support for more information on your preferred distribution and release.
Trisquel in a future release (Trisquel 9.x or something later) will be supported and Parabola GNU/Linux-libre is supported currently also.