Penguin T3 GNU/Linux Laptop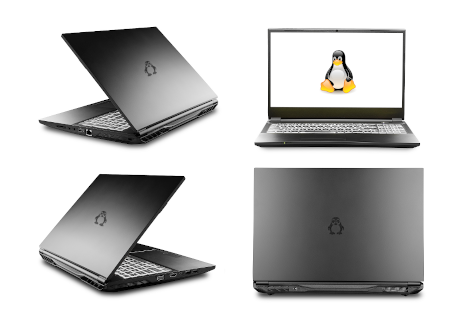 International Order? This model is currently available with a United States keyboard layout. It is also available with AC adapters for other regions. We stock US/Canadian, Japanese, [censored] ("UK" style), [censored] ("Europlug"), and Australian AC adapters/plugs. For other countries please inquire. Shipping to most international destinations takes 3-5 business days. Taxes/duties not included. If the configuration you want is not an option below please contact support with your regional requirements.

All laptops and desktops are assembled at our US facility. This means taxes are not included in the prices shown. The taxes depend on the final destination of the goods rather than where the order was assembled. Orders going outside the US will therefore have any local taxes collected on delivery. To get an idea about the local tax rate in your country check out this wikipedia article.


Category
Specification
Processor Options & Graphics (when available)
Intel Celeron G-5900: Intel UHD Graphics 610
Intel Core i3-10100: Intel UHD Graphics 630
Intel Core i5-10400: Intel UHD Graphics 630
Intel Core i7-10700: Intel UHD Graphics 630
Intel Core i9-10900: Intel UHD Graphics 630
Memory
DDR4
Core Logic
Intel H410 Express Chipset
Display
15.6" Full HD (1920x1080) Wide View Angle Matte Display
Wireless
802.11N Atheros Wifi (freedom compatible chipset)
Webcam
Built-in 1.0M HD Video Camera
Memory
Supports Dual Channel DDR4;
Up to a total of 64GB DDR4 3200MHz* (Real operation frequency depends on CPU)
Depends on 8GB/16GB SODIMM module
Battery
Removable 4 cells Smart Lithium-Ion battery pack 48.96Wh (included)
2-6 hours depending on CPU and with optimization (for better battery life see software for power optimization)
Also consider a T series low power CPU which are optimized for low power and long longer battery life
Card Reader
6-in-1 Push-Push Card Reader (MMC/RSMMC/SD/Mini-SD/SDHC/SDXC)
Keyboard
Single Zone Multi-Color illuminated full size keyboard with numeric pad. (15 colors to select)
Slots (may be occupied based on selected configuration)
1st for WLAN Combo M.2 2230 Card with PCIe and USB interface
2nd for SSD M.2 2280 Card with PCIe Gen3 x4 interface
Audio System
High Definition audio interface
Built-in Microphone
Built-in two Speakers
I/O Ports
1 HDMI output Port (with HDCP) 1 External VGA Port 2 USB 2.0 Ports (Type A) 2 USB 3.1 Gen 1 Ports (1 x Type C, 1 x Type A) 1 2-in-1 Audio Combo Jack (Headphone/Microphone) 1 Microphone Jack 1 RJ-45 LAN (10/100/1000Mbps)
Ethernet
Built-in Gigabit Ethernet LAN
Approx. Dimensions
14.21" (w) x 9.80" (d) x 1.17" (h)
Weight
About 4.96 LBs for main unit and Battery Pack (varies slightly based on configuration)
Default configuration
Includes the latest release of Linux Mint
Compatible with
Most GNU/Linux releases with a recent release date (hardware supports free & mainline kernels/project drivers)

Contact us about other operating systems such as OpenBSD, FreeBSD, etc. These will likely have support at some point and we'll be happy to investigate the current status.
Penguin Support: 1-888-39-THINK (84465)

Price
For Mail-In Service Add (Per Computer)
$34
USB Peripherals Setup/Tutorial
(Printers, Portable Audio Players, etc.)
$19
Operating System Installs
$49
Software Installations
$29
Networked Peripherals Setup/Tutorial (Printers, etc.)
$29
Data Transfers of up to 3GB
$19
Data Transfers of up to 10GB
$39
Data Transfers of up to 99GB
$49
Diagnostics
$54
Upgrades/Repair (per half hour; if no others apply)
$55
Phone Support (per half-hour / non-warranty)
$39
OS Media
$24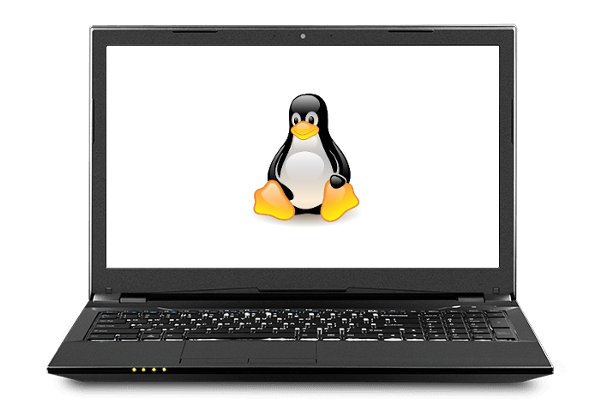 Supported distributions:



This model will more likely work with some slightly older releases than some of our other models. Trisquel 9 for instance is supported when the hwe stack is installed. This model does require a recent software stack though and while it mostly works out of the box in recent releases a few distributions require the installation of the hwe (hardware enablement stack and irqpoll kernel flag to be set)

Trisquel 9
Ubuntu 20.04, 20.10
Linux Mint 20.1
Kubuntu 20.04, 20.10
Lubuntu 20.04, 20.10
Fedora 33
Debian Testing (11 / Bullseye) and up
Arch 2021.03.1
Manjaro 20.2, 20.2.1