USB UltraSlim DVD±RW Writer (TPE-USBDVDRW)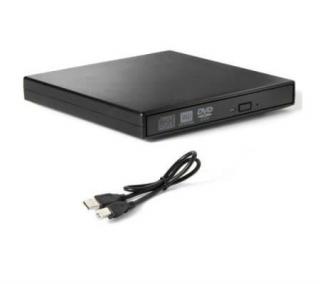 The Penguin Penguin USB UltraSlim DVD±RW Writer (TPE-USBDVDRW) features a compact size that is 20% smaller than conventional DVD writers to accommodate today's hectic mobile lifestyle. The Penguin DVD writer is compatible with all major operating systems.
As optical drives have become devices for accessing legacy media formats rather than standard components on modern PCs some distributions have stopped including CD/DVD writing and playback applications. Core out of the box support for accessing data discs remains, but for writing discs we recommend searching for and installing a CD/DVD writing app from your distributions software center. One popular application is Brasero. Another feature you may find that you want support for is playback of commercial video DVDs. For that see our
support documentation
.
Note: This item is not available for shipping outside of the US.