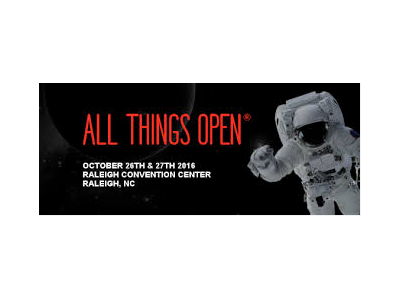 "A CONFERENCE EXPLORING OPEN SOURCE, OPEN TECH, AND THE OPEN WEB IN THE ENTERPRISE"
Join us in Raleigh, NC and The Research Triangle, the epicenter of innovation, technology and free software, and home to one of the most sophisticated audiences on earth.
Vist our booth at All Things Open and take home some free Tux stickers! The event is being held October 23-24.
For more information and to register check out the All Things Open web site.