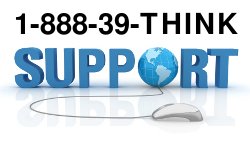 Welcome to the Penguin Support Center. Help us help you by using our
online support system
. By utilizing the online support system, we'll be better prepared to resolve your issue. Once your ticket is submitted, we'll research the problem and return your email, or call you. Of course, you can still call our toll-free number any time: 1-888-39-THINK(84465). Our normal hours of operation are Monday-Friday 10:30AM-5PM Eastern, 7:30AM-2PM Pacific. For frequently asked questions see our
FAQs page
.
Devices
USB TV Tuner /w support for HD ATSC / DVB-T Digital TV (US, Canada, & Europe)
Webcam Support Documentation
Snares Penguin Support Information
Humboldt Penguin Support Information
Korora Penguin Support Information
Penguin Wee 4 Support Information
(old)
Penguin Wee 4th Gen Support Information
Penguin Wee 3rd Gen Support Information
Penguin Pocket Wee Support Documentation
Penguin Nano Support Documentation
Royal Penguin Support Information
Penguin Air Pro Support Information
Bluetooth Device Setup
Bluetooth with Raspbian Howto
(Raspberry Pi)
Printers & Multifunction Machines
Networking & Internet Connectivity Products
(Routers, Network Cards & Dial-Up Modems)
Penguin USB 2.0 Audio Adapter
USB 3.0 ExpressCard 34MM
How to connect a USB Hard Drive documentation
Penguin Wee Setup Instructions
Penguin Pro systems: reconnecting a disconnected hard drive
ThinkPenguin PenguinAssist
ThinkPenguin PenguinAssist
Tutorials for Ubuntu & Related Fixes/Customisations
How to burn a DVD ISO image in Ubuntu 16.04
Touchpad not working? Accidentally 'clicking' things while typing? Try this.
ACPI fix: How to fix shutdown issues, brightness key issues, etc
How to Manually Upgrade Intel Graphics Drivers
Ubuntu & Linux Mint Kernel Upgrade Howto
Trisquel 6 Kernel Upgrade Howto
Trisquel 6 Kernel Upgrade (without an internet connection)
Playing digitally restricted movies released on DVD
Instructions on how to install Oracle's Java
(required for some web sites)
Introduction to the Ubuntu Unity desktop (11.04+)
Adjusting font sizes and font rendering in Unity (11.04+)
Changing screen resolutions in Unity (11.04+)
Disabling the screensaver password: Ubuntu 10.04 LTS Lucid Lynx
Automatic logins: Ubuntu 10.04 LTS Lucid Lynx
Networking without passwords & automatic logins: Ubuntu 10.04 LTS Lucid Lynx
Evolution without passwords & automatic logins: Ubuntu 10.04 LTS Lucid Lynx
Enabling images in Evolution: Ubuntu 10.04 LTS Lucid Lynx
Applications & Other Tutorials
Testing Hardware Support (3D & Power Management/Suspend/Hibernate)
BIOS Password Reset
Debian 6 Kernel Upgrade Howto
Connecting directly to PenguinVPN in Ubuntu 16.04
Connecting directly to PenguinVPN in Linux Mint 18.1 and similar distributions with the Cinnamon desktop environment
Connecting directly to PenguinVPN in Parabola GNU/Linux-libre
Connecting to a Microsoft Virtual Private Network (VPN)
MS Windows Contacts to GNU/Linux - convert contacts to CSV file without MS Windows
Bugs
Empathy Small Fonts to Large Fix
Returns, Warranty, & Support Policies
Warranty, Return, and support policies
Sending goods for repair outside of the EU (applicable to UK residents)
Sending goods for repair outside of Canada (applicable to Canadian residents)
Sending goods for repair outside of Mexico (applicable to Mexican residents)