Bitcoin Cash Cryptocurrency Pin: Peer-to-Peer Electronic Cash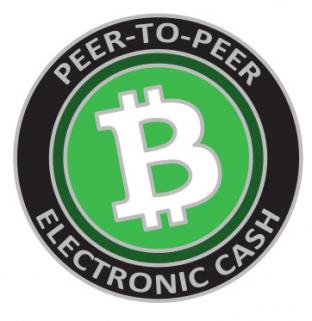 This is a brand new item that we have not yet received stock of. We should be getting these in soon! Expected delivery at our US warehouse is March 27th.
Get your 1" x 1" Bitcoin Cash Cryptocurrency Pin and show your support for Satoshi Nakamoto's vision with a Bitcoin Cash Cryptocurrency Pin. Bitcoin was never meant to be a digital investment. Rather it was meant as a transactional currency that one could utilize in the conducting of business such as the exchange of goods. Let others know you support the use of crypto in your financial transactions and not just as some sketchy "investment" instrument! Bitcoin Cash is one of only a handful of real world crypto currencies being adopted by merchants today. Supporters of Bitcoin Cash include companies developing merchant tools such as AnyPay, BitPay, and CoinPayments. This means you can expect to see widespread adoption and will soon be able to easily spend Bitcoin Cash.
Now with faster shipping options available!

In the USA or Europe?

Get it in as little as 1-5 business days.

Within Europe order alongside another accessory or part that is also available from our UK warehouse and receive this item in just 1-5 business days (by selecting UK Royal Mail as your shipping option!)

And within 6-10 for most other major destinations world wide.
Regardless of shipping options selected larger orders will always ship from our US warehouse (and generally may take longer to arrive).