Dash Cryptocurrency Pin: Revolutionary Digital Cash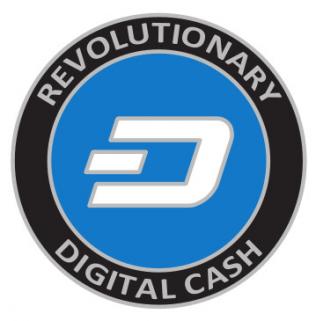 Get your 1" x 1" Dash Cryptocurrency Pin and show your support for the first autonomous decentralized self-promoting crypto currency. The organizing of Dash's promotion is built into a self-governing and self-funding algorithm that enables the Dash network to grow. It's a crypto currency designed to scale, be fast, and cheap! Dash is one of the few crypto currencies other than Bitcoin, Bitcoin Cash, Lite Coin, and Zen Cash that have seen real world adoption by merchants thanks to retail apps such as AnyPay and CoinPayments. It's design makes it a revolutionary way of promoting the interests of crypto currency users without the reliance on other's generosity.
Now with faster shipping options available!

Most customers can get this item in as little as 1-5 business days with our "Standard Shipping" option or within the US via USPS.

Must be ordered alongside another accessory or part to receive this item in just 1-5 business days via "Standard Shipping"

And within 6-10 for most other major population centers.
Regardless of shipping options selected larger orders will always ship from our US warehouse (and generally may take longer to arrive).