Facebook Knows Exactly Where You Are Right Now Bumper Sticker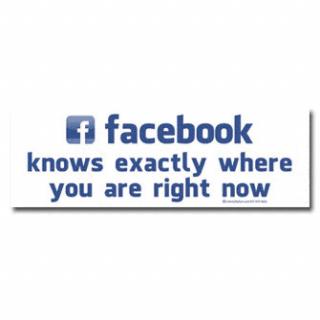 You thought the NSA was the only entity which knew exactly where you were and what you were up to? Think again. Every time you see a Facebook like button Facebook gets informed of your location and going ons. Facebook even has a larger budget for invading your privacy than the NSA.
Use Firefox? Get the Privacy Badger from the EFF and limit this excessive invasion of your privacy.


Now with faster shipping options available!

Most customers can get this item in as little as 1-5 business days with our "Standard Shipping" option or within the US via USPS.

Must be ordered alongside another accessory or part to receive this item in just 1-5 business days via "Standard Shipping"

And within 6-10 for most other major population centers.
Regardless of shipping options selected larger orders will always ship from our US warehouse (and generally may take longer to arrive).