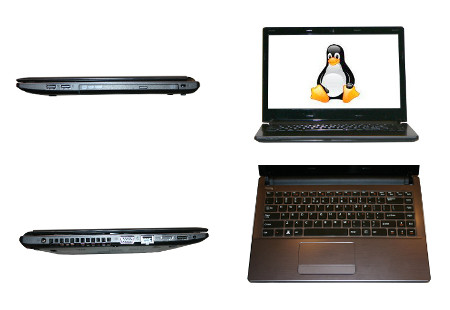 International Order? This model is available with a US, Spanish, or Brazilian Portuguese keyboard layout currently. The AC adapter is compatible with power grids around the world. We stock US/Canadian, UK, European, and Australian AC adapters/plugs. For other countries please inquire. Shipping to most international destinations takes 3-5 business days. Taxes/duties not included. Please contact support if your regional requirements are not listed below.

All laptops and desktops are assembled at our US facility. This means taxes are not included in the prices shown. The taxes depend on the final destination of the goods rather than where the order was assembled. Orders going outside the US will therefore have any local taxes collected on delivery. To get an idea about the local tax rate in your country check out this wikipedia article.


Category
Specification
Processor
4th Gen Intel® Core™ i5-4200U Processor (3M Cache, 1.6Ghz, 2.60 GHz Turbo)
Screen
14.1" 1366x768 LED Wide Screen
Wireless
802.11N Atheros Wifi (freedom compatible chipset)
Webcam
Built-in 1.3 Mega Pixel Camera
Memory
Up to 16GB
Battery
About 3 hours 45 minutes without optimization (significantly more with tweaking using powertop)
Card Reader
SD/MMC Card Reader
Optical Drive
Built-in Super-Multi Drive (supports DVD-RAM/R/RW/+/-/CD-R/RW)
Graphics
Intel® HD Graphics 4400
Built-in Audio & Mic
Yes, Intel HD
Ports
LAN 10/100/1000 Mbps Gigabit Ethernet
VGA
HDMI
USB 2.0 x 2
USB 3.0 x 1
Microphone-in
Headphone-out

Intel® Virtualization Technology (VT-x)
Yes (No VT-d)
Approx. Dimensions
338mm (W) x 243mm(D) x 21mm on front/23.9mm(H) on rear side
13.3 inches (W) x 9.57 (D) x .83 on front/.94 inches (H) on rear
Weight
1.68 Kg / 3.7 lbs with 4-cell battery
Default configuration
Includes the latest release of Ubuntu
Compatible with
OpenBSD 5.6 passed basic tests of: wireless, audio (playback), USB support, and proper video resolution (3d acceleration was not tested), and testing of the touchpad and ethernet failed.

Most other GNU/Linux flavours (hardware supports free & mainline kernels/project drivers)
Penguin Support: 1-888-39-THINK (84465)
Price
Computer Setups (includes net, monitor, keyboard, mouse, and printer hook-up, 3GB data transfer, 1 program install, and intro lesson)
$34
USB Peripherals Setup/Tutorial
(Printers, Portable Audio Players, etc.)
$19
Operating System Installs
$49
Software Installations
$29
Networked Peripherals Setup/Tutorial (Printers, etc.)
$29
Data Transfers of up to 3GB
$19
Data Transfers of up to 10GB
$39
Data Transfers of up to 99GB
$49
Diagnostics
$54
Upgrades/Repair (per half hour; if no others apply)
$55
Phone Support (per half-hour / non-warranty)
$39
OS Media
$24
For In-Home/Office Service Add
$99
For Mail-In Service Add (Per Computer)
$44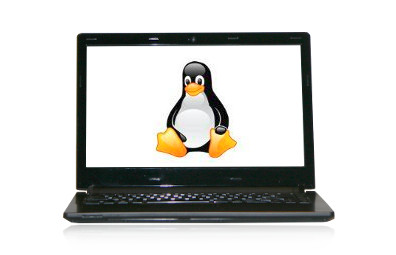 Starting at just $699
OpenSUSE 13.1, RHEL 7, CentOS 7 (3d yes, requires kernel upgrade for touchpad), Debian 7 (requires kernel upgrade for touchpad and still no 3d), and similar distributions based on an older software stack may not have 3d acceleration support until newer releases are out, and may require a kernel upgrade to resolve touchpad issues. Brightness keys can be supported on older versions with a tweak of the GRUB configuration file.
Fedora 20+, Ubuntu 14.04+, Lubuntu 14.04+, Peppermint Linux 5+, Kubuntu 14.04+, Linux Mint 17+, OpenSUSE 13.2, and other recent distributions work out of the box.
Trisquel 7 is supported out of the box.