Penguin T2 GNU/Linux Laptop
This model is discontinued! Check out our other fine laptops here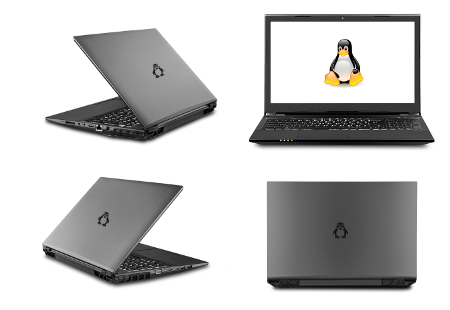 International Order? This model is currently available with a United States keyboard layout. It is also available with AC adapters for other regions. We stock US/Canadian, Japanese, [censored] ("UK" style), [censored] ("Europlug"), and Australian AC adapters/plugs. For other countries please inquire. Shipping to most international destinations takes 3-5 business days. Taxes/duties not included. If the configuration you want is not an option below please contact support with your regional requirements.

All laptops and desktops are assembled at our US facility. This means taxes are not included in the prices shown. The taxes depend on the final destination of the goods rather than where the order was assembled. Orders going outside the US will therefore have any local taxes collected on delivery. To get an idea about the local tax rate in your country check out this wikipedia article.


Category
Specification
Processor Options (when available)
T Series Low Power Consumption CPUs
Intel® Core™ i3-8100T Processor
Intel® Core™ i5-8400T Processor
Intel® Core™ i7-8700T Processor

Standard Desktop CPUS for Max Performance
Intel® Core™ i3-8100 Processor
Intel® Core™ i5-8400 Processor
Intel® Core™ i7-8700 Processor
Memory
DDR4
Core Logic
Mobile Intel® H310 Express Chipset
Screen
15.6" Full HD (1920x1080) IPS Display, Matte Finish
Wireless
802.11N Atheros Wifi (freedom compatible chipset)
Webcam
Built-in 1.0M HD Video Camera
Memory
Up to 32GB
Battery
Removable 6 cells Smart Lithium-Ion battery pack 47WH(included)
4+ hours with standard CPU without optimization (can get better battery life with software optimization)
Also consider a T series low power CPU which are optimized for low power and long longer battery life
Card Reader
6-in-1 Card Reader (MMC/RSMMC/SD/Mini-SD/SDHC/SDXC)
Keyboard
Multi languages white-LED illuminated full size keyboard with numeric pad
Graphics
Intel® UHD Graphics 630 (Integrated on 8th Gen Intel Core Processor)
Sound System
High Definition audio interface
Built-in Array Microphone
Built-in two speakers
Ports/slots
1 HDMI™ output Port (with HDCP)
1 external VGA port
2 USB 2.0 Port (Type A)
2 USB 3.1 Gen 1 Ports (1 x Type C, 1 x Type A)
1 Headphone Jack
1 Microphone Jack
1 RJ-45 LAN (10/100/1000Mbps)
One changeable 2.5" SATA port for 7mm (H) SATA HDD/SSD (ie ships occupied)
One M.2 2280 SSD SATA (slot ocupied if optional M.2 SSD selected)
Ethernet
Built-in Gigabit Ethernet LAN
Approx. Dimensions
14.88" (w) x 9.84" (d) x 1.17" (h)
Weight
About 5.51 lbs. for main unit and Battery Pack (varies slightly based on configuration)
Default configuration
Includes the latest release of Ubuntu
Compatible with
Most GNU/Linux releases with a recent release date (hardware supports free & mainline kernels/project drivers)

Contact us about other operating systems such as OpenBSD, FreeBSD, etc. These will likely have support at some point and we'll be happy to investigate the current status.

OpenBSD 6.6 has at least basic support for most components, except wifi, but see test results & solutions here

FreeBSD 12.1 has at least basic support for most components, including wifi, but see test results for everything tested and the results
Out Of Warranty & Other Support Services Available

Price
For Mail-In Service Add (Per Computer)
$39
USB Peripherals Setup/Tutorial
(Printers, Portable Audio Players, etc.)
$39
Operating System Installs
$59
Software Installations
$39
Networked Peripherals Setup/Tutorial (Printers, etc.)
$39
Data Transfers of up to 4TB
$59
Data Transfers of up to 8TB
$99
Diagnostics (this is only if no repairs are made)
$65
Upgrades/Repair (per half hour; if no others apply)
$65
Phone Support (per half-hour / non-warranty)
$65
OS Media
$39
Discounted blocks of phone support are available for purchase. It's US $230 for 5 half hour blocks and US $400 for 10.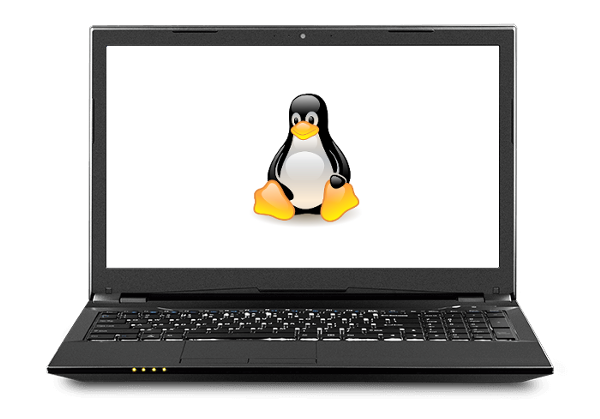 Notes:
This model will more likely work with some slightly older releases than some of our other models currenty as well as any recent distribution out of the box. Trisquel 9 for instance is supported (not yet released as of this writing, but the almost finished version works great).
This model is supported by at least Debian (testing), Linux Mint 19+, Ubuntu 18.04+, elementary OS 5.0+, Fedora 28+, Red Hat Enterprise 7 & 8, CentOS 7 & 8 (Note: core/basic functionality in 7 with 1810 release RHEL 7), openSUSE Tumbleweed (and Leap 42.3+), Arch, and Parabola GNU/Linux-libre. Most other distributions will also work, but feel free to inquire about other distributions and releases. We will update this list as time allows.