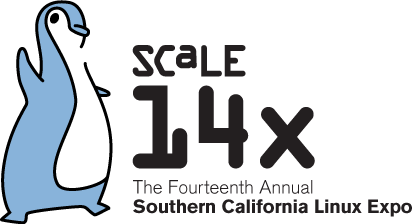 Are you in Southern California? Here is your chance to check us out in person. We'll be attending the Southern California [GNU]Linux Expo January 21-24, 2016 at the Pasadena Convention Center. We'll be bringing along a sizeable portion of our online catalog and showing off the latest in free software tech. From 100% free routers, wifi cards, and computers to privacy enhancing hardware.
As the first-of-the-year [GNU]Linux and Free Software expo in North America, SCALE 14x expects to host more than 100 exhibitors this year, along with nearly 130 sessions, tutorials, and special events.
Register now with coupon code THINK for 40% off and don't forget to book a hotel room if you need one!