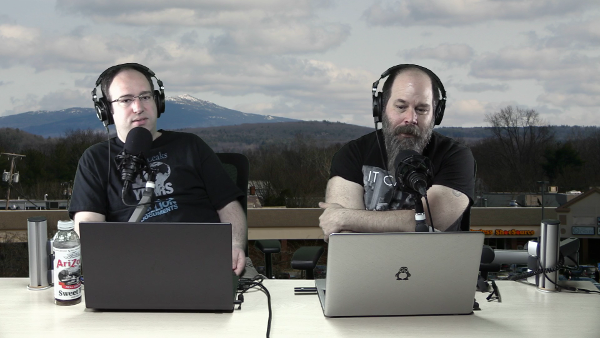 SELF 2019 will be held June 14-16, 2019 at the Sheraton Charlotte Airport Hotel in Charlotte, NC. SELF is pleased to tentatively announce the following special events as part of SELF 2019: LPI Exams, Ham Radio Testing, Ham Radio Exam Cram, GPG Key Signing, Fiber Track, Zero To DBA, Geeks With Guns, the /dev/random track, and of course the Craft Beer Bottle Share / LAN gaming parties. New this year SELF will occupy the entire hotel. This means content expansion and a more serious LAN Party and all sorts of other things that are being discussed.
We'll have a table again this year (NOTE: ONLY ON FRIDAY as this event conflicts with another event we'll be at, ie Forkfest) for those who would like to see whats on offer in person before making any purchasing decision. We'll have at least a portion of our catalog with us to demo. This generally includes a handful of laptops, a smaller desktop of some sort, stickers, wifi cards galore, accessories like webcams, HDMI capture cards, etc, and other adapters.
Our founder and CEO Christopher Waid will also be giving a talk on Friday. Between being heavily involved in a number of talk radio shows including a major nationally syndicated radio show Free Talk Live and having launched a new decentralized freedom-leaning talk show Freedom Decrypted Chris is in an excellent position to talk about and will be talking about the methods and tools available to take control of media through decentralization and free software.
From free software friendly hardware to content creation software like Open Broadcasting Software Studio (OBS). The intent of the talk is to cover the different tools that can be utilized to retain control of ones speech in a censorship friendly speech hostile environment that has become the internet. From live-streaming using self-hosted servers to decentralized distributed tools like lbry for content distribution. We'll cover the basics of decentralized social media tools like Mastodon (a Twitter replacement) to more traditional tools like mailing list/newsletter software such as Mailtrain (but self-hosted so you don't need Mailchip, Google, Amazon, or somebody else in the way of your communications). Through decentralization you can help fight back against the censors.